Our company values
Our company values are the fundamental beliefs that shape ParkBee as an organisation. They describe who we are and what we stand for. As individuals and as a team.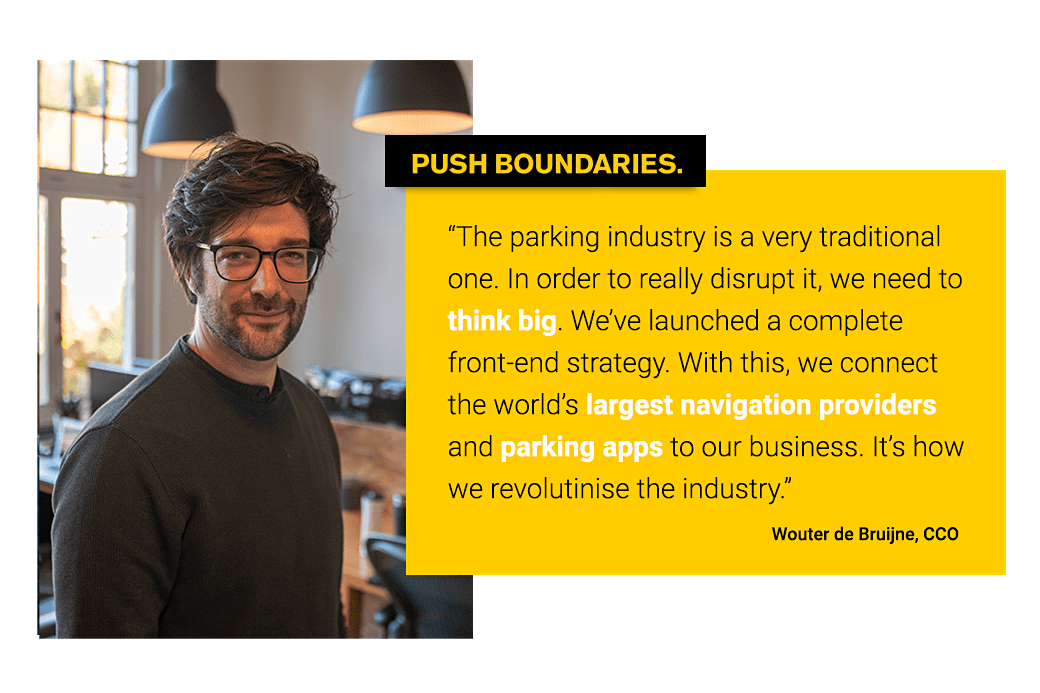 Push boundaries.
We are determined to disrupt the parking industry and have a positive impact on cities. Our common goal drives us to push boundaries, one way or another. We have an open attitude towards change and experimentation, to keep moving forward.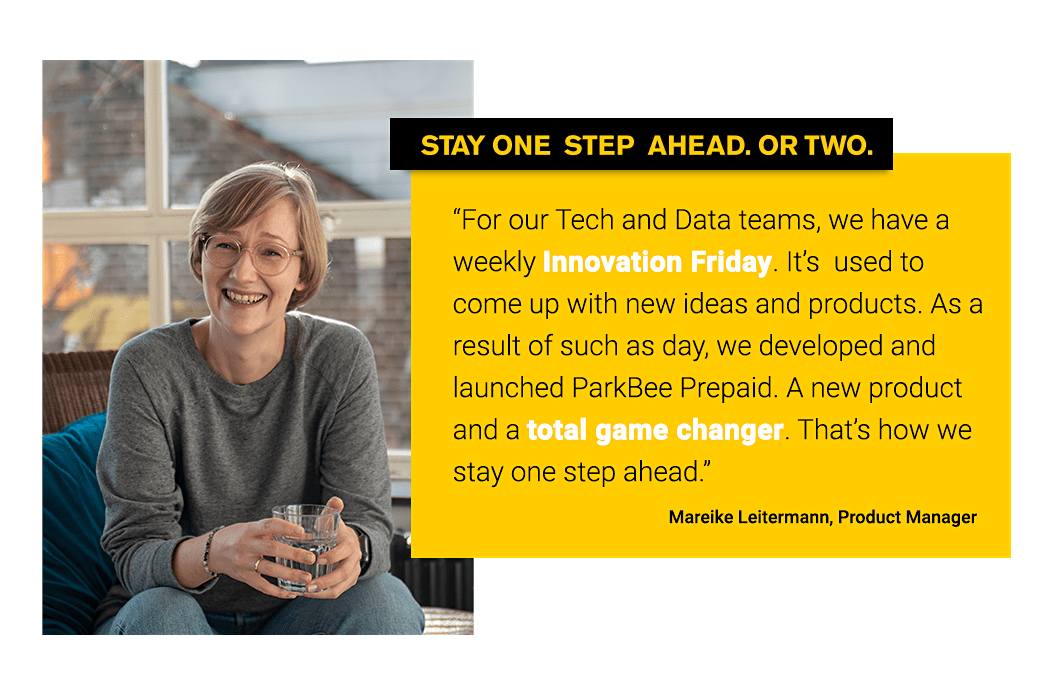 Stay one step ahead. Or two.
Every day, we rely on the intelligence of our tools and our people. We refrain from assumptions in discussions. Instead, we let data do the talking. We listen to the market to create the smartest solutions and always stay one step ahead.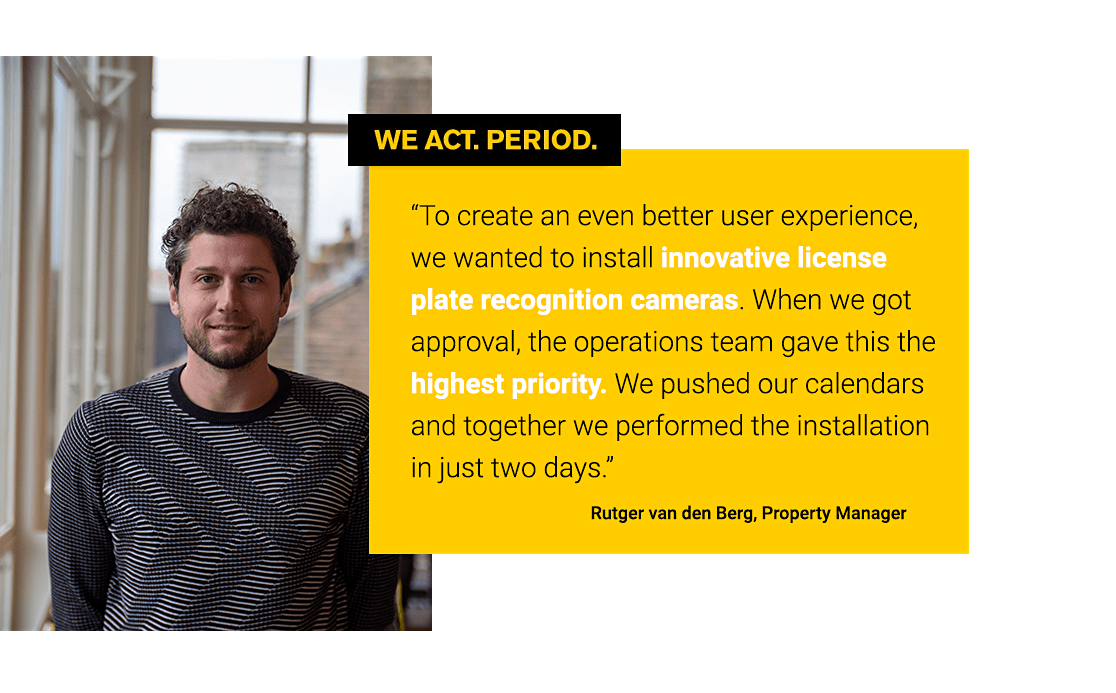 We act. Period.
To keep growing our business, we must dare to take the initiative. We are decisive, we eagerly execute our ideas and feel equally responsible for the results. As an individual and as a team.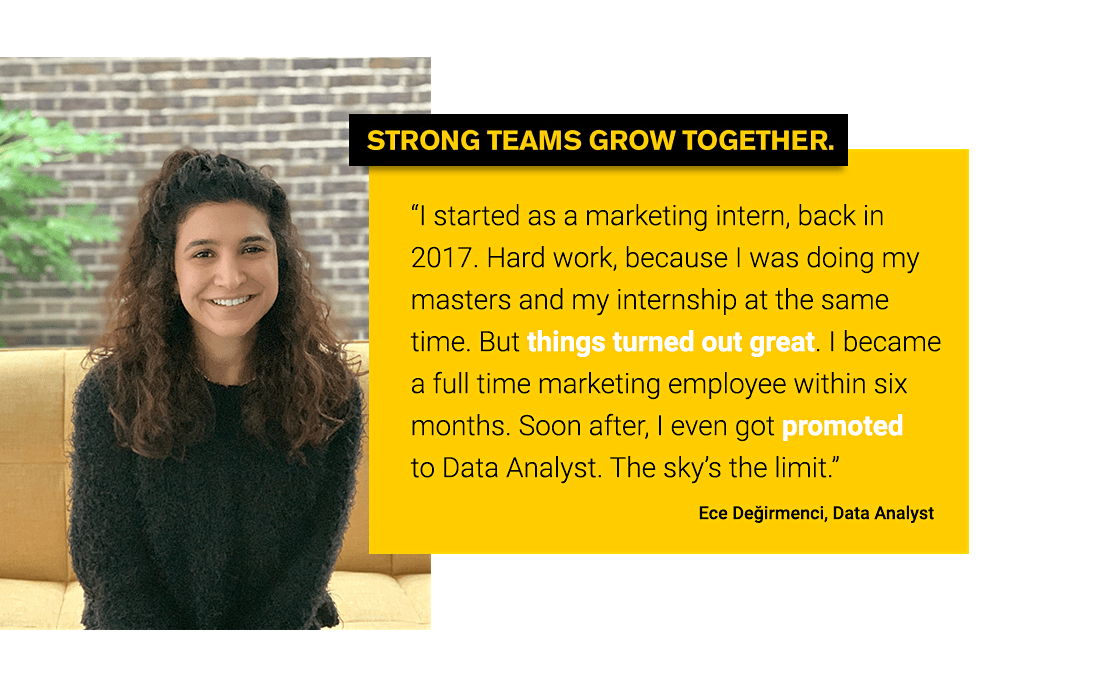 Strong teams grow together.
We encourage social interaction, by celebrating successes and keeping each other sharp. By doing the unexpected and by going the extra mile for the company, we create an environment where people can rely on each other. And above all: where people are stimulated to get the best out of themselves.